We Are RAPPAHANNOCK!!!



Welcome to Rappahannock County High School
Home of the Panthers
The School Safety Summit will be held on April 3rd from 6-8 pm at RCHS.
Commit to Be Fit is hosting a Drums Alive Kids' Beats class (grades K-5) in conjunction with the School Saftety Summit event.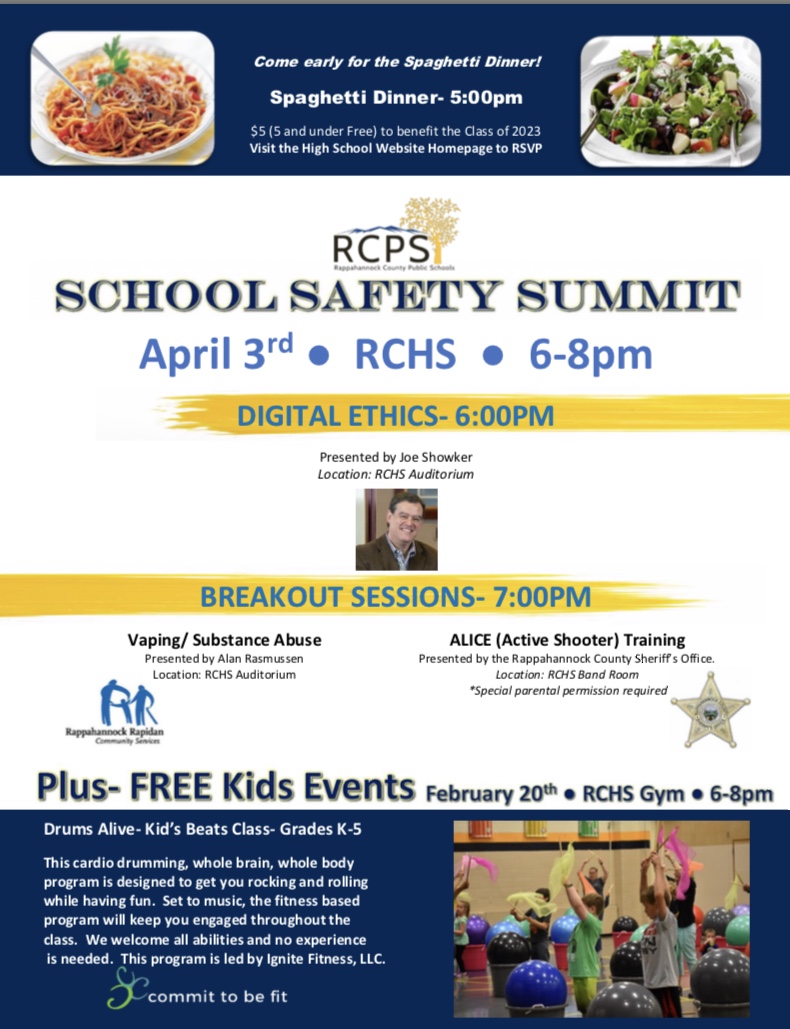 There will be a Spaghetti Dinner at 5pm before the School Safety Summit. The cost is $5 per dinner. Children 5 and under are free. To RSVP for the dinner, CLICK HERE.
---
Please click on the link to view the student handbook
Welcome Students and Parents to the 2018-19 School Year!
Please Click on the link below to view Rappahannock County High School

~~~~~~~~~~~~~~~~~~~~~~~~~~~~~~~~~~~~~~~~~~~~~~~~~~~~~~~~~~~~~~~
Parents may report absences by contacting Attendance Office by email or at extension 3470.
Parent Portal access for Power School – Parents can request access to view their child's grades – contact Janet Robey by email or at extension 3470.
~~~~~~~~~~~~~~~~~~~~~~~~~~~~~~~~~~~~~~~~~~~~~~~~~~~~~~~~~~~~~~~

Apply Now Free and Reduced Lunch